Meeting Rooms
Fully-equipped, private meeting rooms for team catch-ups, training, workshops or client presentations.
Find a Meeting Room
Select a Location
Common Ground

Wimbledon Village, SW19

The Landing

Putney, SW15

The Gatehouse

Wandsworth, SW18

Fulham Works

Fulham, SW6

Neighbourhood Works

London Fields, E8

Riley Studios

Archway, N19
Park House

City Centre, Leeds, LS1
10X at 10 Brindleyplace

Birmingham, B1
Meeting Room Features
Tech-Ready
Don't worry about patchy internet connection. All our meeting rooms include high-speed, secure wifi for seamless calls and presentations. We can also provide AV and video conferencing equipment in select locations.
Easy to Book
Choose your location and the size of room you need, check availability, and reserve your space now. It's that easy. Members can book meeting rooms at the touch of a button using the Spacemade app.
Food and Drink
You'll have full access to the shared kitchen, including bottomless free tea and coffee. If you need catering, we can sort that too. Our team knows all the local food hotspots and will happily order for you and your guests.
Hepworth meeting room at Park House, Leeds City Centre.
Hockney meeting room at Park House, Leeds City Centre.
The Dining Room at Neighbourhood Works, London Fields.
The Living Room at Neighbourhood Works, London Fields.
Watson meeting room at Common Ground, Wimbledon Village.
Gore meeting room at Common Ground, Wimbledon Village.
Richmond meeting room at Riley Studios, Archway
Our Communities
Our spaces are more than just a place to work. They're intentionally designed to make sure our members can connect, share ideas, build relationships and get a day's work done. We think our locations offer the ultimate coworking experience, but don't just take our word for it. Hear what our members have to say…

Desana
A hybrid platform for globally distributed teams.

Common Ground is a beautiful space that looks like it is lifted from an interior designer's Instagram page. It is peaceful but still enough areas to have group chats if needed.
Roberta Goodhead, Senior Software Engineer
Kariba Properties
An independent estate agency and property management company.
The staff and the location of Common Ground bring great energy to our workspace! The energy can be felt through the attention and service that we receive within the office which is next to none. The space also offers numerous events which allow for networking and relationships to be formed between an array of companies and people. Another reason I absolutely love this space is it is dog friendly!

Kate Sheard, Head of Property Management
BTI London
A technology platform allowing any individual or company anywhere in the world to launch and grow their own clothing business, brand or product line with ease.
We have loved our time so far at The Clement Rooms. As a start-up, the fit-out quality and location of our office has given us credibility from day one helping us secure new business. The Spacemade team have gone above and beyond since we were first shown around our new office. We look forward to working with Spacemade as both businesses grow.
James and Robin, Founders
Freelance Journalist
Megan is a freelance features journalist, writing for national magazines and newspapers.
Neighbourhood Works is perfectly located in Hackney, and I love how light and airy it is. I have a ten-day monthly membership and work from home the rest of the time, so I always look forward to coming in!
Megan Carnegie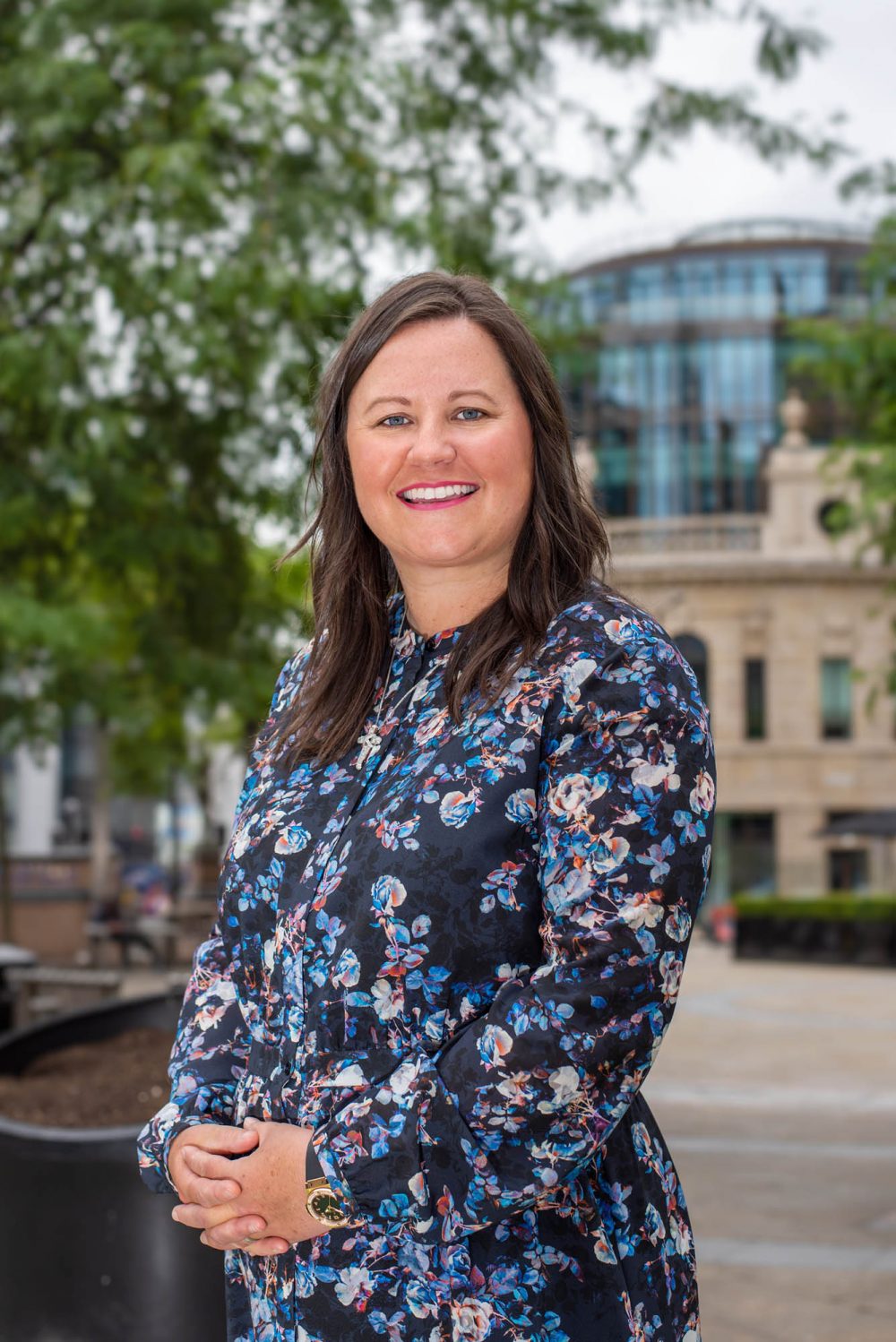 Fresh Thinking Capital
Launched in 2018 with the vision to help entrepreneurs take their opportunities, realise value and profit through story-based lending.
As a growing company we looked not only for a space that would put us in the heart of the business community, but also had its own community engrained. Park House delivers on this promise and then some.

Melanie Hird, Founder and Director
Southgate + Sarabia Architects
An architectural practice with exceptional expertise in design and delivery.
We love being in an office in Park House with loads of great companies, there is a great community spirit and already we have already met lots of like minded businesses which we would love to collaborate with. The team are amazing and look after us so well, so from a busy day in the office to a relaxing coffee, it's a great place to be.
Natalie Sarabia-Johnston, Founder and Director
Storm LDN
A boutique, non-contact boxing gym with state-of-the-art facilities, dedicated to providing an elite fitness experience to the local community in Queen's Park.
The Loft is the right environment to work in, to get the distraction away from home. A nice place to invite clients and business partners. Especially since Covid, everyone is re-assessing what's the work-life balance vs work operating model. I think places like this for crucial for the community, they bring businesses together.
Joe Channer, Founder
New Citizens
A creative specialist focusing on projects, events and venues within the music, food and drink sectors throughout the UK.
We love Park House; it provides the perfect mix for our working environment - flexible meeting rooms, coworking spaces and our studio office, alongside a great community and social offering.
Matt Long, Director
Our Stories
Be inspired and uplifted. From advice on getting the most out of coworking to tips and hints that could supercharge your business, we share our stories here.
An urban neighbourhood with a community feel. That's the best way to describe Archway. While it may be surrounded by the more fancy and well-known areas of Highgate, Islington and Camden, Archway has carved out its own reputation as a place to eat, drink, work and socialise.
Our Workspaces
Whatever your business needs, we've got you covered. Whether that's the occasional use of a hotdesk or permanent access to a private studio, you'll find a space that's right for you.

All memberships include: lightning-fast wifi, free tea and coffee and meeting room access.
Private Office
Private Office
Your own private, fully serviced office for your team to focus and collaborate. Ideal for small and growing teams. Perfect if you need your own space but still want to be part of a dynamic community.
Offices for teams of 1 -25
Coworking
Hot Desking
If you or your team need flexible access to communal coworking space, a hot desk membership is the perfect solution. Choose from 5 or 10 days a month or unlimited access options.
Coworking
Fixed Desk
Your own, permanent desk in a beautifully designed shared workspace. Perfect for individuals who use the space regularly.
For the Day
Day Pass
Perfect for those days when you're fed up with working from home or don't need to go into HQ. Book a hotdesk in the coworking space and let the change of scenery recharge your creativity. Please note: you can only purchase and use day passes, Monday - Friday, 9am - 5pm.
For the Day
Private Office Day Pass
Want your team together just for a day? Book an office as needed to focus, connect and collaborate. Includes access to all the community amenities.
Starting from £25/desk/day
Always on the go?
We've got an App for that
Our App makes your life easier. Find and book a desk or meeting room in any of our spaces in seconds. Get contactless access to our buildings so you can work on your own schedule. Find out about discounts and promotions that will save you money.
Our App keeps you connected to your community. Get news and updates about new spaces. Access discussion forums where you can chat and network with other members. Be the first to hear about our exclusive events and book tickets at the touch of a button.
FAQs
Yes, you can book any Spacemade meeting room by the hour or by the day between 9am and 5pm for non-members and any hours for members. Find out more here.

Spacemade has a number of meetings rooms available at all our spaces across the UK. Find out more here about how to select the perfect meeting room for you.

Yes, our meeting rooms all come with video conferencing equipment and wireless access through the Airtame App. Easily to follow directions are available.

Meeting rooms can be booked from £15 ph – £50 ph +VAT depending on size of the room. There are discounted rates for members and on half and full day bookings.

Spacemade's offers small online meeting rooms for 1 or 2 people, small meeting rooms for 2-4 people and larger meeting rooms for up to 12 people. Find your perfect meeting room here.

Yes absolutely! Just chat to your community management team and they will help to arrange this for you.

Spacemade has a variety of meeting rooms across the UK. Perfect for when you need to get your team together to collaborate or for client presentations. Simply book your perfect meeting rooms here by the hour. There are discounted rates for members.

You can browse through all the available meeting rooms and book here.

Yes, all meeting rooms can be booked by the hour. Find your perfect meeting room and make a booking here.

The daily rate includes hours 9am to 5pm.
Let's Stay in Touch
We're a busy bunch with exciting news to share. Sign up to our newsletter to receive regular insights, features and to hear more about our spaces, people, events and more.