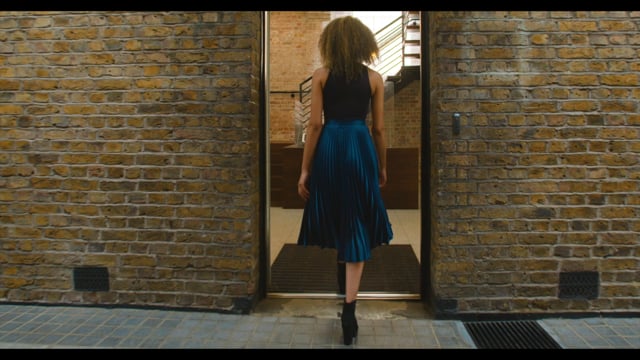 Don't just love what you do, love where you work
Flexible workspaces as unique as you.
Discover Your Perfect Coworking Space
Why settle for the same old desk when you could be working in an inspiring, vibrant community that fuels your creativity.
Get 30% off your first three months of coworking and a FREE workmode essentials kit when you sign up to any of our Spacemade locations with code: WORKMODE
Let us help you escape your kitchen table with our thoughtfully designed spaces, all equipped with fully stocked kitchens, phone booths, and cosy breakout areas! Plus, we're dog friendly!
T&Cs. Offer only valid on new Hot Desk and Fixed Desk memberships. Offer ends 31st October.
The Gatehouse is a beautifully-designed and carefully curated flexible coworking space in Wandsworth that will leave you feeling inspired and excited to come to work everyday.
Research undertaken by Spacemade, a first-of-its-kind flex space operational partner, surveyed office stakeholders with a view to understand how flexible workspace enhances the offer of an office building. The results combine attitudes and sentiment amongst commercial landlords, asset managers, developers and commercial agents to understand to what extent a 'Flex Premium' exists and what this means for the future of workspaces. Download the report now!
We are thrilled to announce that Spacemade has officially joined the B Corp Community, a global network of companies dedicated to using business as a force for good. This accreditation signifies our unwavering commitment to creating a positive impact on society and the environment.
Looking for a truly flexible workspace for your flexible working needs? Our locations all offer flexible work areas and brilliant amenities. Whatever you need, we have a unique private office on flexible terms or a coworking space for you.
Work Your Way
Where you work matters. You need somewhere that inspires and motivates you, not bland and boring office space. That's why at Spacemade we don't do cookie cutter. We design and create flexible workspaces, each with its own brand, identity and feel to suit the local market and community. Every space in our UK-wide network has been individually curated and uniquely designed to provide you with a working experience like no other.
Super-quick wifi, stunning roof terraces, freshly-brewed coffee, peloton rooms and bouldering walls. Our spaces have everything you'd expect from a coworking space and so much more.

You don't have to stick to your local spot. Our members can work from any space within our UK-wide network.
Choose the hours that work best for you and your team when you need to work. Our spaces are always open.
Our Workspaces
Whatever your business needs, we've got you covered. Whether that's the occasional use of a hotdesk or permanent access to a private studio, you'll find a space that's right for you. All memberships include lightning-fast wifi, free tea and coffee and meeting room access.
Our Locations
With locations in London, Leeds and Birmingham, Spacemade caters for businesses of all shapes and sizes across the UK. Each space has its own unique brand and is designed with the local community front and centre. Book your tour today.

Surrounded by shops and eateries in the heart of Leeds city centre, Park House is the ultimate flexible workspace. Just five minutes walk from Leeds train station, it offers private offices, meeting rooms, zoom rooms, private work pods and a vibrant coworking space. The building even houses an Italian coffee bar, La Bottega Milanese, on the ground floor.
Introducing 10X in 10 Brindleyplace. It's flexible workspace like you've never seen before. Forget grey walls, rows of desks and stale hobnobs in the kitchen. Think sleek design, gallons of light and a community of people who enjoy coming into the office. Build your business in beautifully designed private offices with access to meeting rooms, breakout spaces, an event space, bouldering wall and outdoor terraces. Not to mention, an onsite cafe. This Fitwel-accredited building is a perfect place for you and your team to collaborate, connect and thrive.
Our Communities
Our spaces are more than just a place to work. They're intentionally designed to make sure our members can connect, share ideas, build relationships and get a day's work done. We think our locations offer the ultimate coworking experience, but don't just take our word for it. Hear what our members have to say…
Desana
A hybrid platform for globally distributed teams.

Common Ground is a beautiful space that looks like it is lifted from an interior designer's Instagram page. It is peaceful but still enough areas to have group chats if needed.
Roberta Goodhead, Senior Software Engineer
Kariba Properties
An independent estate agency and property management company.
The staff and the location of Common Ground bring great energy to our workspace! The energy can be felt through the attention and service that we receive within the office which is next to none. The space also offers numerous events which allow for networking and relationships to be formed between an array of companies and people. Another reason I absolutely love this space is it is dog friendly!

Kate Sheard, Head of Property Management
Freelance Journalist
Megan is a freelance features journalist, writing for national magazines and newspapers.
Neighbourhood Works is perfectly located in Hackney, and I love how light and airy it is. I have a ten-day monthly membership and work from home the rest of the time, so I always look forward to coming in!
Megan Carnegie
BTI London
A technology platform allowing any individual or company anywhere in the world to launch and grow their own clothing business, brand or product line with ease.
We have loved our time so far at The Clement Rooms. As a start-up, the fit-out quality and location of our office has given us credibility from day one helping us secure new business. The Spacemade team have gone above and beyond since we were first shown around our new office. We look forward to working with Spacemade as both businesses grow.
James and Robin, Founders
Dovetail
An IT Managed Service Provider with expertise in the creative, media and technology sectors.
We love The Clement Rooms – we can walk to many of our clients within 20 minutes and our private office has everything we need so we can just focus on growing our own business. But, the real dealbreaker is just how welcoming they have been to Otto. Buying him his own plush bed is next level dog friendly!

Fran Caplan, Co-founder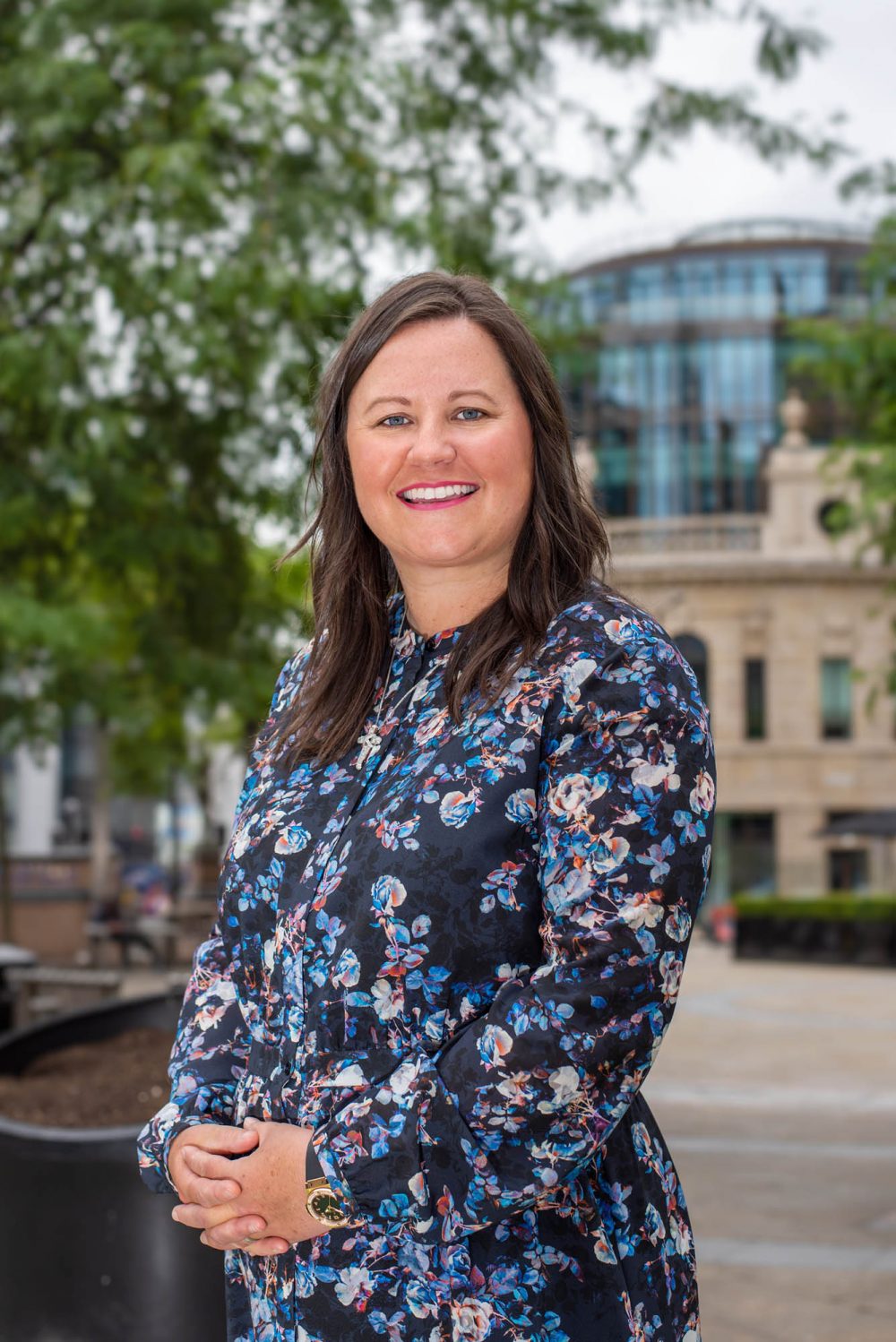 Fresh Thinking Capital
Launched in 2018 with the vision to help entrepreneurs take their opportunities, realise value and profit through story-based lending.
As a growing company we looked not only for a space that would put us in the heart of the business community, but also had its own community engrained. Park House delivers on this promise and then some.

Melanie Hird, Founder and Director
Southgate + Sarabia Architects
An architectural practice with exceptional expertise in design and delivery.
We love being in an office in Park House with loads of great companies, there is a great community spirit and already we have already met lots of like minded businesses which we would love to collaborate with. The team are amazing and look after us so well, so from a busy day in the office to a relaxing coffee, it's a great place to be.
Natalie Sarabia-Johnston, Founder and Director
JacksonMSV Ltd
A boutique Management Consultancy Business, providing Market Entry Solutions via set-up, acquisitions, or investments.
With all the traveling it made total sense for me to join Common Ground. I don't need to worry about the upkeep and all the other stress of setting up an office. I can work from here, travel, and be close to my family.
Jack Martin St. Valery, Partner
JMK Trust
A charity that delivers opportunities for emerging theatre directors all across the UK.

A space like Common Ground means I have somewhere to focus and not be distracted by jobs at home. I'm South London based and it's nice to feel like I'm going to work without trekking into the city. This is such a brilliant, inviting space. After almost two years working from home I really missed having someone to say hi to in the mornings - and the people at Common Ground are lovely. And to meet people from different lines of work too! Shantella creates such a positive and productive environment, I highly recommend it.
Suzie Brewis, General Manager
New Citizens
A creative specialist focusing on projects, events and venues within the music, food and drink sectors throughout the UK.
We love Park House; it provides the perfect mix for our working environment - flexible meeting rooms, coworking spaces and our studio office, alongside a great community and social offering.
Matt Long, Director
Arkenstone
We use our technical expertise in investments, pensions, and tax planning to help people get their financial house in perfect order.
Common Ground balances the most important things we need from a workspace - a professional and smart looking space with great facilities and a relaxed and friendly environment.


Simon Ben-Nathan, Director & Financial Planner
Gotobeat
A community and platform that helps music-lovers go to more and better gigs in London. We organize concerts and events in the best grassroots venues in London.
We love the flexibility that Neighbourhood Works gives us and their very convenient location is key for us, as we mainly work in East London. The team is very welcoming and helpful and it's good to be surrounded by other companies from very diverse backgrounds.

Max Busin, Co-Founder & CEO
Our Stories
Be inspired and uplifted. From advice on getting the most out of coworking to tips and hints that could supercharge your business, we share our stories here.
Future of Work
04/14/2023
Commuting isn't fun. It's stressful and sweaty and proven to be bad for your health. A Swedish study found people who commute more than five hours a week were more likely to suffer from sleep problems and be less physically active. If you have the option to work close to home, then read on to find out why it's time to say goodbye to your commute, for good.
Park House is a flexible workspace in the heart of Leeds city centre overlooking leafy Park Square. This iconic address is surrounded by bars, restaurants and shops, and is just a five-minute walk from Leeds Station. Offering private work pods, meeting rooms, hot desks and fixed desks, it's the ideal coworking space for individuals, small groups and large teams.
Common Ground is a distinctive coworking space, with its private studios, coworking desks, meeting rooms and informal lounges, is just minutes from the green open space of Wimbledon Common.
Neighbourhood Works, London Fields. This shared office space located among the boutique shops and brunch spots of London Fields is perfect if you want to escape the kitchen table, avoid the commute or simply bring your team together.
The Landing, in the heart of Putney, offers everything you need to get a day's work done. With private offices, coworking, hotdesks, and meeting rooms as well as a podcast studio.
The Clement Rooms, in The Strand, provides modern, vibrant private offices in the heart of the capital. With views of iconic London landmarks, these beautifully designed private offices are perfect for businesses that want a hub in Central London.
Riley Studios, in Archway, provides everything you and your team need and more, including 14 private studio offices, rooftop terraces, focus booths, meeting rooms, and a peloton gym, all just a few minutes' walk from the tube.
Introducing 10X in 10 Brindleyplace. It's flexible workspace like you've never seen before. Build your business in beautifully designed private offices with access to meeting rooms, breakout spaces, an event space, a gym, bouldering wall and outdoor terraces. Not to mention, an onsite cafe. This Fitwel-accredited building is a perfect place for you and your team to collaborate, connect and thrive.
The Gatehouse, in Wandsworth, is a beautifully-designed and carefully curated flexible coworking space that will leave you feeling inspired and excited to come to work everyday. Offering lightening-speed internet, focus booths, private meeting rooms with video conferencing, and access to the free-to-use Peloton & yoga gym.
Fulham Works, in the centre of Fulham Broadway, is jam-packed with a range of amenities to bring your team back to the office without the hassle of commuting to central London. Our all-inclusive private offices come with flexible terms and all the features you'd expect plus so much more including hot desks, focus booths, meeting rooms, breakout areas, and Caravan coffee on tap.
Always on the go?
We've got an App for that
Our App makes your life easier.
Find and book a desk or meeting room in any of our spaces in seconds. Get contactless access to our buildings so you can work on your own schedule. Find out about discounts and promotions that will save you money.
Our App keeps you connected to your community.
Get news and updates about new spaces. Access discussion forums where you can chat and network with other members. Be the first to hear about our exclusive events and book tickets at the touch of a button.
FAQs
Spacemade has a network of beautiful flexible coworking spaces across the UK. Each of our workspaces is totally unique, offering you flexibility as you need it. With specialised features from private studios for teams to makerspace for creators, you'll find a space that's right for you. We make sure that you can work your way, in vibrant, collaborative communities with exclusive amenities, absolute convenience and with hospitality-driven staff taking care of your every need.

Spacemade has locations across the UK with a multitude of private offices and coworking with fixed desks and hotdesk memberships and meeting rooms which you can book with absolute flexibility.

As an unlimited coworking or private office member, you are able to drop in at any of our coworking spaces. Simply check-in with reception when you arrive.

All our spaces are operated on flexible terms. From booking a meeting room, an office or a hot desk by the day, to coworking and private offices on rolling memberships terms.

Hot Desking / Coworking

By-the-day: Book a space by the day. Perfect if you just need a hot desk for the day, pay as you go. Find out more here.

5 or 10 Day Memberships: Find out more here about these flexible memberships, perfect for remote workers only needing to access the space now and then. 

Unlimited access:  Everything you need, when you need it. Unlimited access 24/7. Find out more here.

Fixed Desk

Reserve a desk to call your own. Perfect if you like consistency and your own space.  Find out more here.

Private Office

Flexible private offices in London and across the UK.  Fully serviced and furnished with 24/7 access to all amenities and coworking space. Find out more here.

Meeting Rooms

Book one of our meeting rooms for you and your team to get together by the hour or day. Find out more here.

Book a tour at any of our spaces on the location page. Just choose a time in the diary that works for you and we will confirm with an email and even send you a reminder.

Yes absolutely. You can book coworking space by the day, as and when needed. Simply select your location and choose a Day Pass, Private Day Office or Meeting Room from the "For the Day" options.

Once you have chosen your space and where you want to work you can sign up online. Find out more here.
Have a question,
or want to know more?
Make an Enquiry
Let's Stay in Touch
We're a busy bunch with exciting news to share. Sign up to our newsletter to receive regular insights, features and to hear more about our spaces, people, events, and more.