Coworking Spaces as Unique as You
Fed up with working from home? Looking for a new space for your team?
With locations across the UK, we have the perfect space for you.

Discover Your Perfect Coworking Space
Type of Space
Coworking
For the Day
Private Office
Desk
Just me
2-4
5-9
10-15
15+
Our Locations
With locations in London, Leeds and soon Birmingham, our coworking spaces provide the perfect environment for a productive day's work.
Surrounded by shops and eateries in the heart of Leeds city centre, Park House is the ultimate flexible workspace. Just five minutes walk from Leeds train station, it offers private offices, meeting rooms, zoom rooms, private work pods and a vibrant coworking space. The building even houses an Italian coffee bar, La Bottega Milanese, on the ground floor.
Welcome to the new world of coworking. Coming soon to central Birmingham, 10x at 10 Brindleyplace offers open-plan desks, private studios, meeting rooms, and podcast facilities as well as a gym, bouldering wall and on-site coffee shop and roastery. It's flexible workspace like you've never seen before.

Get in touch now for more info.

Work Your Way
Your workspace matters. It can inspire you, energise you, help get your creative juices flowing. Sure, you could do your job from your kitchen table or your home office. But that can leave you feeling isolated and unmotivated, craving that water cooler chat. Our unique community offers you a place to connect, collaborate and grow. Whether you're a business owner, a freelancer or a hybrid worker, our coworking spaces tick every box.
Better Than Home
Super-quick wifi, stunning roof terraces, freshly-brewed coffee, peloton rooms and bouldering walls. Our spaces have everything you'd expect from a coworking space and so much more.
Work From any Location
You don't have to stick to your local spot. Our members can work from any space within our UK-wide network.
24/7 Access
Choose the hours that work best for you and your team. Our spaces are always open.
Our Communities
Our spaces are more than just a place to work. They're intentionally designed to make sure our members can connect, share ideas, build relationships and get a day's work done. We think our locations offer the ultimate coworking experience, but don't just take our word for it. Hear what our members have to say…
BTI London
A technology platform allowing any individual or company anywhere in the world to launch and grow their own clothing business, brand or product line with ease.
We have loved our time so far at The Clement Rooms. As a start-up, the fit-out quality and location of our office has given us credibility from day one helping us secure new business. The Spacemade team have gone above and beyond since we were first shown around our new office. We look forward to working with Spacemade as both businesses grow.
James and Robin, Founders
PSYKHE
A digital shopping platform and plugin that enables customers to select products from their favourite online stores that match their mood or personality.
The Loft has such a nice decor and energy. I've been able to focus 10 times better here. I think I only see that now in hindsight and I try to avoid working from home because I'm so much more productive here. It feels homey as well, it doesn't feel like somewhere I don't want to be.

Anabel Maldonado, Founder and CEO
Dovetail
An IT Managed Service Provider with expertise in the creative, media and technology sectors.
We love The Clement Rooms – we can walk to many of our clients within 20 minutes and our private office has everything we need so we can just focus on growing our own business. But, the real dealbreaker is just how welcoming they have been to Otto. Buying him his own plush bed is next level dog friendly!

Fran Caplan, Co-founder
Freelance Journalist
Megan is a freelance features journalist, writing for national magazines and newspapers.
Neighbourhood Works is perfectly located in Hackney, and I love how light and airy it is. I have a ten-day monthly membership and work from home the rest of the time, so I always look forward to coming in!
Megan Carnegie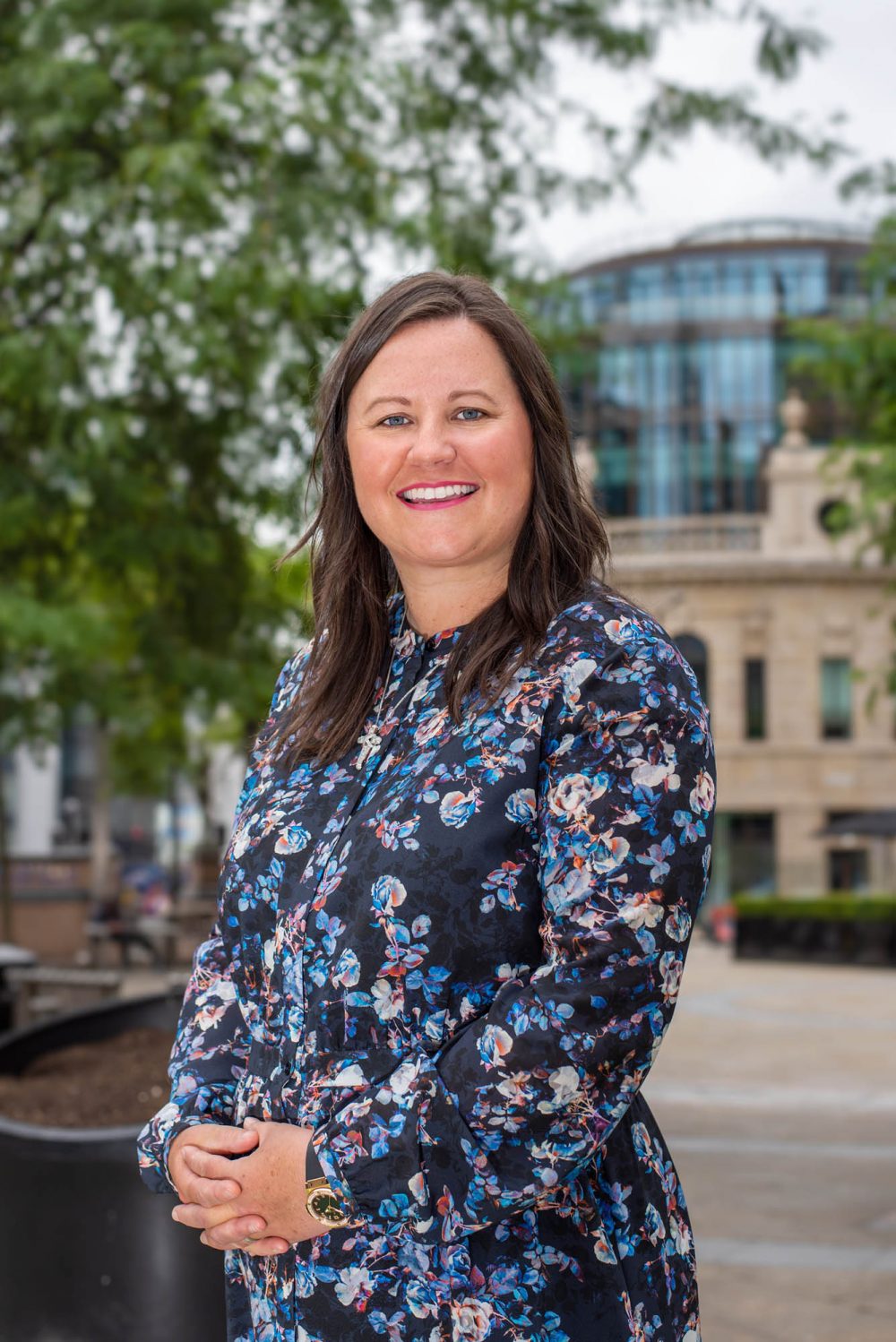 Fresh Thinking Capital
Launched in 2018 with the vision to help entrepreneurs take their opportunities, realise value and profit through story-based lending.
As a growing company we looked not only for a space that would put us in the heart of the business community, but also had its own community engrained. Park House delivers on this promise and then some.

Melanie Hird, Founder and Director
New Citizens
A creative specialist focusing on projects, events and venues within the music, food and drink sectors throughout the UK.
We love Park House; it provides the perfect mix for our working environment - flexible meeting rooms, coworking spaces and our studio office, alongside a great community and social offering.
Matt Long, Director
Southgate + Sarabia Architects
An architectural practice with exceptional expertise in design and delivery.
We love being in an office in Park House with loads of great companies, there is a great community spirit and already we have already met lots of like minded businesses which we would love to collaborate with. The team are amazing and look after us so well, so from a busy day in the office to a relaxing coffee, it's a great place to be.
Natalie Sarabia-Johnston, Founder and Director
Storm LDN
A boutique, non-contact boxing gym with state-of-the-art facilities, dedicated to providing an elite fitness experience to the local community in Queen's Park.
The Loft is the right environment to work in, to get the distraction away from home. A nice place to invite clients and business partners. Especially since Covid, everyone is re-assessing what's the work-life balance vs work operating model. I think places like this for crucial for the community, they bring businesses together.
Joe Channer, Founder
Our Stories
Be inspired and uplifted. From advice on getting the most out of coworking to tips and hints that could supercharge your business, we share our stories here.
When you hear Wimbledon, you may think tennis, strawberries and cream and Henman Hill (or is that Murray Mound?).
But there's much more to this chic south west London neighbourhood. Check out our neighbourhood guide on the best spots that Wimbledon has to offer.
Centrally located overlooking the leafy Park Square, five minutes from Leeds Station and surrounded by shops and eateries, Park House offers an iconic flexible workspace at one of the city's finest addresses.
Flexible coworking in the heart of your neighbourhood. Whether you want to escape the kitchen table, avoid the commute or simply bring together your team in your backyard, Neighbourhood Works offers you somewhere to work that's vibrant, engaging and built for London Fields.
A beautifully modern coworking space in North West London. The Loft in Queen's Park is perfect for startups, small to medium-sized businesses, and solo workers.
A premium boutique coworking space in the heritage-rich Wimbledon Village. Common Ground is a distinctive, coworking space with a collection of private offices, coworking desks, and meeting rooms.
The Backyard Co brings flexible working to the heart of the Cricklewood neighbourhood. With 16 private offices, meeting rooms and an abundance of coworking space, and private zoom rooms, this converted warehouse is the perfect space for small to medium-sized businesses, freelancers, and remote workers.
The Clement Rooms, The Strand, is a collection of beautifully designed, high-quality private office space situated immediately opposite The Royal Courts of Justice. Brimming with character and original architectural features, this location is perfect for those looking for a private, perfectly located and hassle-free space.